Transfers to and from Lyon St Exupéry Airport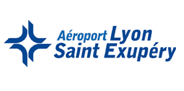 Alpes Limousine offers transfers to and from Lyon St Exupery airport in France.
Lyon St Exupery airport is situated on the outskirts of Lyon and offers an alternative to Geneva airport when traveling to the ski resorts.
Alpes Limousine are one of the major transfer companies to operate from Lyon St Exupery airport, serving all ski resorts summer and winter, 24 hours a day, 7 days a week. For more information either visit our website at alpeslimousine.com or call us at + 33 4 50731938.
Alpes Limousine caters for groups of 1 to 22 passengers, operating a fleet of vehicles for all requirements. Whether it is business or pleasure Alpinecab can offer you the vehicle that best suits your needs.
Alpes Limousine have teamed up with a number of airlines who fly in and out of Lyon St Exupery airport meeting their flights and transferring their passengers onwards to their chosen destinations: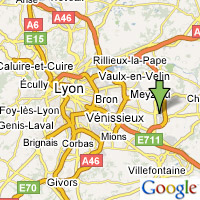 Click on the logos to view their website

Alpinecab offers transfers to all resorts throughout the Alps from Lyon St Exupery airport, however if you are arriving into the airport train station via TGV a transfer can be arranged, just email info@alpeslimousine.com for further details all call us direct on + 33 4 50731938.


Arrivals procedure
On arrival at Lyon St Exupery airport please follow the signs for passport control and on through to collect your luggage. On entering the arrivals hall your driver will be waiting to greet you with an alpinecab board showing the group name. If you have lost any luggage please inform the driver of your arrival or call the mobile number on + 33 685 920317 to let us know.
On behalf of all the team at Alpinecab we wish you a pleasant stay in the Alps.