Transfers to/from St Jean de Sixt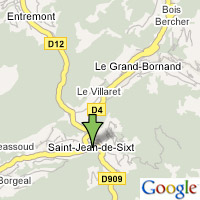 ST JEAN DE SIXT : Aravis ski area – Village height 1000 m
Alpes Limousine offers airport transfers to and from St Jean de Sixt, Haute Savoie, 74 region, France.
St Jean de Sixt is a charming village located in the heart of the Aravis, where the pace of life still matches the rhythm of the surrounding mountains. Thanks to the preservation of our mountain heritage many great panoramas can be enjoyed by visitors and nature lovers. It is an ideal place for spending a vacation with your family and friends in a hospitable and pleasant environment. Situated close to lake Annecy and within traveling distance of Chamonix, St Jean de Sixt provides all sorts of leisure activities in the summer for all tastes.
Transfers to and from St Jean de Sixt are available 24 hours a day, 7 days a week.
Airport transfer times are as follows:
- Geneva Airport – St Jean de Sixt : 1h15
- Lyon Airport – St Jean de Sixt : 2h30
- Chambery Airport – St Jean de Sixt : 1h30
- Grenoble Airport – St Jean de Sixt : 2h30
Airport transfers to St Jean de Sixt can be booked online at alpeslimousine.com or contact us direct on 0033 4 50731938.
Local St Jean de Sixt taxis can also be arranged on request only or by email at info@alpeslimousine.com
V.I.P Service available on the St Jean de Sixt route!
Our recommended accomodation and ski services are:


Click here to view other French resorts like St Jean de Sixt we operate transfer to and from.
Our most popular FRENCH destinations